Main content starts here, tab to start navigating
Discover the latest tantalizing treats by our award-winning Pastry Chef Attila Meinhart, including delectable pastries and whole cakes crafted with the most tempting flavours – to make every celebration special.
Pastries & Cakes
Attila Meinhart, recently awarded Central-European Finalist at the World Chocolate Masters competition, together with his talented pastry team offers crowd-pleasing desserts from delectable pastries to whole cakes. From guest favourite Kollázs Patisserie items to the exquisite signature cakes to go, there is no shortage of inviting options to make any celebration special or just to indulge. The seasonally changing confections feature fresh and locally sourced ingredients.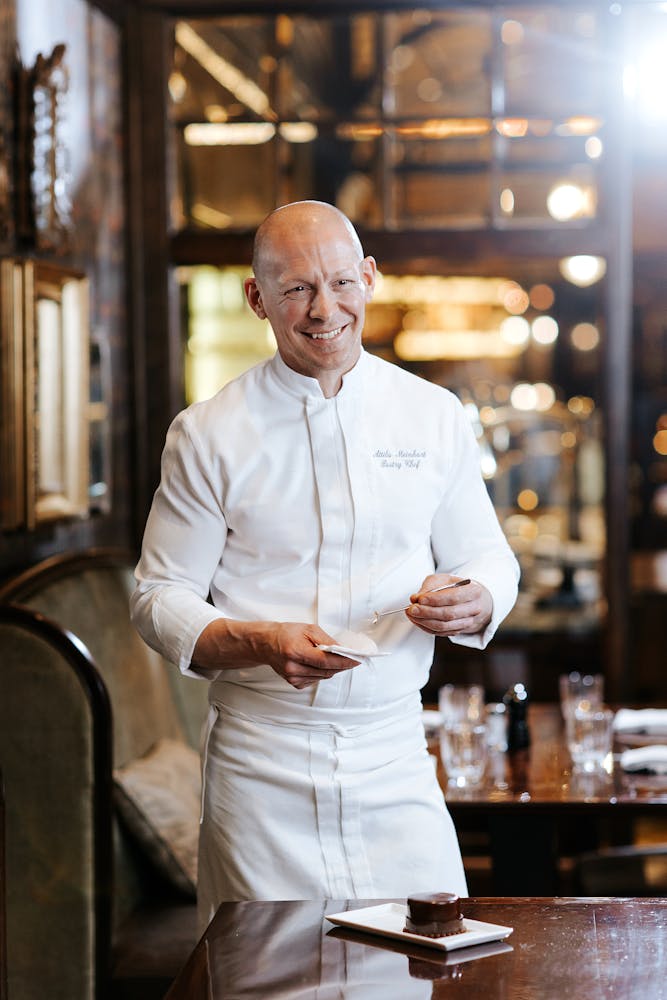 Attila Meinhart
Pastry Chef
Inspired by his heritage and decades of family traditions, upon completing pastry school, Attila set sail to explore the world and pursue his dream of becoming a pâtissier, just like his grandfather and great-grandfather had been. Having worked all over Europe developing his own style, Attila is known for his haute patisserie creations, showing an appreciation for seasonal ingredients and a keen sense for details, with a focus on quality and uniqueness. His favourite sweet is dark chocolate, and current flavour combination is pumpkin with muscovado and wine, or honey with ginger, yogurt and quince.
Slide 1 of 6
Slide 2 of 6
Slide 3 of 6
Slide 4 of 6
Slide 5 of 6
Slide 6 of 6